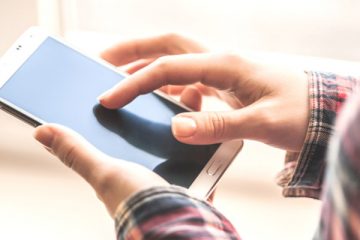 More people will access a website using mobile than they will using a desktop or a laptop. That's just the way the world works today, so you have to think about responsive web design for people who use their phones to look up companies, make purchases, and just browse the web.
In order to optimize your designs for people who browse on their phones, think about the following areas:
Simplicity
Remember that the person who is looking at your web design is going to be on mobile, which means simplicity is king. Take away anything that isn't strictly necessary or anything that will make load times faster. Think about the necessities of your design, including the logo, contact information, store locator, and key information that the person is probably looking for.
Keep the blocks of text and huge images for the desktop websites. When possible, use things like lists or drop-downs to avoid large amounts of text.
Layout
Mobile is slower than traditional internet, so you have to keep the website streamlined and easy to use. If someone can't load the page, they have to look around too much, or they can't seem to find the right place to go, they will quickly click back and go to another page.